Ebix Consulting, one of the evolving leaders in IT services provides Remote Administration, Business Consulting, Technology, Outsourcing and Integrated services to wide range of industry segments. With operations and offices in US and India, i3 is addressing business critical IT Infrastructure challenges of global enterprises by providing best-in-class Business Service Assurance (BSA)/Infrastructure Managed Services (IMS) solutions.
Expert resources with world-class skills in various technologies
Excellent Infrastructure & located in STPI
Quality driven and ISO 9001:2008 certified
IBM Premier Business Partner
VMware Professional Solution Provider
Cisco Partner
Nortel/Genband preferred services partner
Fortune 500 Clients
24/7 Consulting & Support to the clients
Delivering cost effective customized solutions to the clients across verticals
Providing implementation, support and remote administration services





System Administration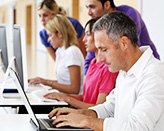 Our talented pool of system engineers are specialized in system administration and many other latest technologies. Ebix Consulting train these professionals in their specialized area of system administration and get them certified in CCNA, MCSE, MCSA, SCSA, MNCSE, ESSE and many more depending on the requirements. While also making sure they are certified in every platform to best resolve every heterogeneous issue encountered. They are also trained in the Tivoli Automation/Netcol suite to provide best possible support to customers across the globe
Application Administration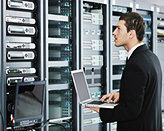 Employees who are certified and have substantial experience in various platforms such as Microsoft, Oracle, Sun applications are also trained in application management products within the Tivoli Automation/Netcol suite. This enables to troubleshoot issues from an application management perspective.
Internal Lab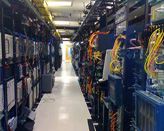 Ebix Consulting has an in-house lab set up with various application & systems running on various platforms with total Tivoli Automation/Netcol suite for internal trouble shooting of network, systems and Application Management problems. It is thus well-equipped to manage problems and solve organizational issues. It enables our engineers to test and qualify incidents/problems before providing or suggesting collective steps to the clients.