Travel – Via.com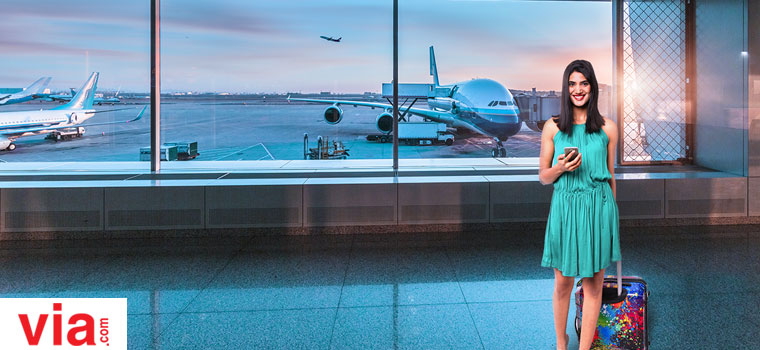 Via.com, an Ebixcash initiative, is Asia's leading and most exciting Omni channel travel platform in the Internet space. Via.com is the most comprehensive and consistently profitable online travel company with 11 years of experience. Its presence is marked across India, Philippines, Indonesia, Singapore, Thailand, Hong Kong, Saudi Arabia, Oman and UAE.
With its phygital (Physical plus Digital) business model, Via.com aims at utilizing its unique distribution strategy which includes enabling sellers with an intuitive travel platform and giving online customers a host of options including a mobile-friendly website, and a mobile application to aid them in research and transactions. 
Via is recognized as a leader in the travel space in India, besides being the only profitable travel company out of all its peers, while having grown at a CAGR of 45% over the last 3 years. One of South East Asia's leading travel exchanges with over 110,000 distribution outlets and 8000 corporate clients, Via processes over 24.5 million transactions every year. The Company's integrated online platform offers mobile phone recharges, money transfer, insurance, prepaid gift cards and retail products, along with bookings of domestic and international air, hotel and holidays, rail, bus and rental cars. Via's multi-channel exchange also engages directly with the consumers through its B2C website and mobile application platforms.
The company is a leading distributor of transportation ticketing, accommodation reservation, packaged tours, corporate travel management, travel ancillaries, retail and financial services. It offers its services through a robust, highly scalable cloud-based technology platform consisting of mobile apps, websites, corporate platform, and a centralized, toll-free, 24-hour customer service center.
Via.com travel network encompasses over 85,000 agents in India, 14,000 agents in Indonesia, 9,900 agents in Philippines, 600 agents in Singapore and 350 agents in UAE and Oman. Besides India, the company has emerged as the largest travel solutions provider in Philippines too. With a hotel inventory of over 500,000 hotels and one of the largest ticketing platforms expanding across corporates and distribution outlets, Via has a significant share of the domestic and international airline ticketing business.