LuminX provides the flexibility you need to manage the full spectrum of health and employee benefits. Each LuminX LX Business Block™ covers a specific line of business and, when combined together, they form a powerful benefits management system. LuminX also offers online benefits enrollment and eligibility; web-based reporting and business intelligence; and fully integrated financial capabilities.
With the LuminX SX Business Optimization Service™ (BOS), you can easily increase claims administration productivity-through the triple threat of LuminX software, best practices and highly trained claims experts.
LuminX Preferred™ Cost Containment is the first end-to-end cost containment solution for healthcare payors integrated into a powerful claims engine for seamless claims processing.
LuminX LX Overview
Ultimate flexibility
LuminX LX is uniquely structured-in Business Blocks, allowing you to change coverage categories as your book of business changes. And every block is built on the powerful LuminX LX Foundation, with online enrollment and eligibility management, remote access capabilities, and advanced reporting and business intelligence.
Integrated compatibility
LuminX software was originally built and is maintained as one, fully integrated system. From online enrollment to adjudication to billing, it's a complete benefits management system.
On-demand data accessibility
LuminX captures hundreds of data points-all relative health and employee benefits data, including claims images, plan parameters, eligibility, etc. And it's all accessible through easy-to-navigate menus for more efficient benefits administration.
Cost-effective scalibility
LuminX is available as an in-house program or via a Software-as-a-Service (SaaS) model. With SaaS, we host LuminX on our servers at our state-of-the-art data center, freeing you from the expense of software implementation and maintenance. Add lives and capabilities as your business grows, and let us manage the IT.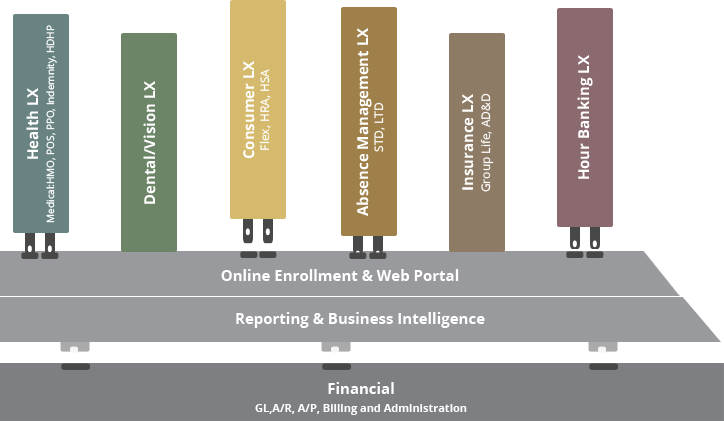 LuminX LX Business Blocks
Absence Management LX
Our Absence Management solution includes the following:
Short-Term Disability (STD)
Long-Term Disability (LTD)
The STD and LTD blocks both provide eligibility, billing and remittance of claims, integrated document scanning and storage, and remote real-time access. You also get the full, underlying power of LuminX business applications, including:
Online enrollment capabilities: Allow participants access via the Web during open enrollment and as life-events occur.
Administrative and financial capabilities: Can integrate with or serve as your base accounting program.
Comprehensive and business intelligence capabilities: Allow you an immediate access to critical business data and analysis.
Consumer LX
Our Consumer LX solution includes the following:
Flexible Spending Accounts
Health Reimbursement Accounts/Health Savings Accounts
FSAs, HRAs and HSAs are becoming increasingly popular, but can be complex to administer. Our Consumer LX Block simplifies the benefits administration process, so that your customers and participants are able to rely on accurate and timely processing of reimbursements. Eligibility, billing and remittance of claims, integrated document scanning and storage, and real-time remote access are provided. You also get the full, underlying power of LuminX business applications, including:
Online enrollment capabilities: Allow participants access via the Web during open enrollment and as life-events occur.
Administrative and financial capabilities: Can integrate with or serve as your base accounting program.
Comprehensive reporting and business intelligence capabilities: Allow you an immediate access to critical business data and analysis.
Dental/Vision LX
The programs in our Dental/Vision LX solution handle the benefits administration for dental and vision coverage. Eligibility, billing and remittance of claims, integrated document scanning and storage, and real-time remote access are provided in each of these. The dental program also provides a detailed transaction history of all dental treatments for auditing claims and user-defined dental logic, to determine the appropriate treatment sequence. Plus, you get the full, underlying power of LuminX business applications, including:
Online enrollment capabilities: Allow participants access via the Web during open enrollment and as life-events occur.
Administrative and financial capabilities: Can integrate with or serve as your base accounting program.
Comprehensive reporting and business intelligence capabilities: Allow you to see the claim at any point during the process.
Health LX
The Health LX Block handles the medical benefits administration and COBRA administration. It is flexible enough to perform eligibility management, adjudication, billing and remittance of claims across a wide variety of health insurance plans.
COBRA
Our COBRA program simplifies COBRA administration. It automatically produces all required notifications, tracks enrollment periods for group health continuation, and bills premium to those electing to continue their health coverage.
HIPAA
Our HIPAA software program translates incoming data in HIPAA formats into your benefits management application and, conversely, extracts your application data and translates it back into HIPAA formats using the required HIPAA code sets. It reduces costs by reducing claim processing backlogs, improving turnaround times, freeing up examiner time, reducing printing, mailing, scanning and indexing costs, and reducing/eliminating data entry errors.
All of the LuminX LX Business Blocks provide eligibility, billing and remittance of claims, integrated document scanning and storage, and real-time remote access. You also get the full, underlying power of LuminX business applications, including:
Online enrollment capabilities: Allow participants access via the Web during open enrollment and as life-events occur.
Administrative and financial capabilities: Can integrate with or serve as your base accounting program.
Comprehensive reporting and business intelligence capabilities: Allow you to see the claim at any point during the process.
Insurance LX
Our Insurance LX solution includes the following:
Group Life
Accidental Death and Dismemberment (AD&D)
The LuminX group life and AD&D software programs document the data necessary to track the required investigation process prior to disbursement of a death or accident benefit. Our blocks provide for the classification and storage of proof documents, such as the Death Certificate, by integrating the document image into the claim data for easy viewing and retrieval. Eligibility, billing and remittance of claims are also provided in each of these. Plus, you get the full, underlying power of LuminX business applications, including:
Online enrollment capabilities: Allow participants access via the Web during open enrollment and as life-events occur.
Administrative and financial capabilities: Can integrate with or serve as your base accounting program.
Comprehensive reporting and business intelligence capabilities: Allow you to see the claim at any point during the process.
LuminX LX Foundation
When you purchase any LuminX LX Business Block, you get the powerful capabilities of our Foundation, the financial and administrative cornerstone of LuminX. The LuminX LX Foundation includes:
General Ledger
The GL system is designed to function as both a single and multi-company ledger. You define the parameters-- including definitions of the companies, financial statements and posting parameters.
Accounts Payable
The AP system is a full-function accounting package, which operates both independently and as an integral part of the LuminX claims processing system. Here you can maintain a complete vendor file, manually enter vouchers from vendor invoices, process payments, print checks and prepare a variety of reports.
Accounts Receivable
The AR system tracks invoices to be billed to client accounts and posts cash to these invoices, allowing you to make inquiries and adjustments as necessary, and prepare a variety of reports.
Billing
LuminX Billing combines participant eligibility data with billing formula data and produces billing detail reports, invoices, vouchers, GL entries and a detailed billing history.
Administration
The Administration functionality allows you to set up groups and divisions and build plans for each.
Online Enrollment & Eligibility
Enrollment and Benefits Review Made Easy-for You and Your Clients
The LuminX Comprehensive Enrollment Wizard (CEW) is a powerful tool that makes the online enrollment process easy. Participants, employers and administrators can perform self-serve enrollment and eligibility management transactions via the Web while maintaining seamless integration with the LuminX system.
What Makes Our Online Enrollment Different?
Rules-based Enrollment: A powerful rule set is used to determine eligibility so that the only benefits offered are those, for which an employee qualifies.
LuminX Extensibility: Benefits or coverages that can be built in LuminX can be enrolled in via the Web.
Timeliness: Once approved by the Benefits Administrator, benefit changes are immediate.
Full Integration: No downloads; no uploads. CEW seamlessly integrates with your LuminX system.
Benefits
Replaces time-consuming paperwork and increases accuracy with employee self-serve enrollment.
Tailors employee benefits choices to only those, which the employee is eligible for-- further increasing enrollment accuracy.
Handles open enrollment and changes in status - for life-events salary or job changes-- further reducing HR involvement.
Expand your reach by offering your employers and employees e-business capabilities with the CEW online enrollment tool.
Reporting & Business Intelligence
Transform Data into Powerful, Decision-Making Information
The iBIZ online reporting tool brings together world class business intelligence technology and the Internet for advanced reporting and distribution. iBIZ is a complete business intelligence solution that delivers critical analysis with zero footprints, since it's 100% available through a browser. Customers get robust functionality with no plug-ins to install and no end-user complexity - which translates into a lower cost of ownership and higher customer satisfaction.
Access Data 24/7
Access business intelligence such as paid claims, total plan cost and premium expense
Perform detailed analysis to help make important business decisions
Run reports for Total Plan Cost, Total Plan Cost by Enrollment, Claims Analysis, Large Claims and others
The iBIZ business intelligence solution gives you an immediate access to the information that is critical to operations and decision-making, with flexible presentation options, and drills-down functionality for a detailed review.
Want to learn more? Watch the iBIZ auto-play presentation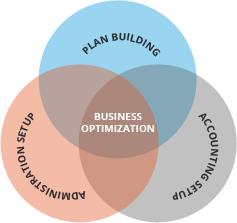 Business Optimization Services
With the LuminX SX Business Optimization Service (BOS), you can increase claims administration productivity with ease.
Claims Risk Compliance Solutions (RCS)
Using BOS, our platform-based business process outsourcing service, you will realize bottom-line efficiency improvements and free up time for core business activities. Whether you want end-to-end services to support your benefits administration operations or just need temporary claims overflow services, we can help. Business process outsourcing services include:
Scanning and data entry
Claims examining
Plan building
LuminX system consulting
Claims processing audits
Eligibility and enrollment
PPO Repricing
Billing and administration
Other Optimization Services:
Business Redundancy Service
Provides alternate capacity for use in times of peak demand or disaster.
System Rationalization Service
Consolidates claims systems down to one or two primary systems. For TPAs and health plans that have added a vast array of software as they've grown, this service can greatly simplify operations.
Want to learn more? Download the PDF
Preferred cost containment
Significantly Reduce Your Clients' Health Plan Costs
LuminX Preferred™ Cost Containment is the first end-to-end, integrated cost containment solution for healthcare payors, built around a claims transaction system that encompasses a full spectrum of services. Leverage the benefits of having multiple claims services integrated into one entity on one claims platform.
We've selected the best-of-breed companies in each process area - Preferred Solution Partners - to integrate with the LuminX system. When you use LuminX Preferred Cost Containment, along with our powerful claims processing engine, you'll get:
Clinical Editing
Clinical Bill Review and Audit
Medical Management

Health Screening
Care and Case Management
Demand Management

Fraud Detection
PPO Repricing
Pharmacy Benefit Management
Subrogation and Claims Recovery
Debit Card Capabilities
Professional Services
Consulting
The LuminX consulting team will help you achieve the best ROI from your benefits management system by aligning it with your business objectives and assisting you in achieving the ultimate output. Decades of combined experience in employee benefits technology allows us to see your business through your eyes. We implement the processes and integrate the technology to give you a competitive edge as a healthcare payors.
Consulting areas include:
Business process improvement
Line of business consulting
Operational services consulting
We also provide business services that can augment and extend your business offerings, such as consolidated billing.
Customer Support
Our number one priority is customer satisfaction. We have an experienced staff who will listen to your LuminX support and enhancement issues, and develop viable solutions to meet your needs. Whether you need an answer to a product inquiry or help with a technical issue, the LuminX team is here to help.
With the help of our LuminX experts, you can make our system sing. We offer three types of service:
Customer Service: To answer basic questions on system usage, claims payment, report balancing, etc.
Product Support: To answer product-specific issues that require technical program expertise, such as file system issues, program revisions, changes to report output, etc.
Technical Support: To assist you with IT-related issues, such as server installations, network configurations, hardware upgrades, etc.
Implementation
Acclamation Systems have a dedicated team to plan and manage the implementation process. We'll work with you to determine the best approach and manage the project effectively.
LuminX Project Management
Drawing on years of project management and planning experience, we will explore the project and agree on the scope of work. The assigned project team will manage the planned tasks throughout the project, paying close attention to the project communication with the client. Our efforts will be focused with an eye on the project's target, the go-live date.
LuminX Data Conversion
We manage all aspects of the conversion process, mapping the incoming data to LuminX and creating programs to facilitate the data loads. We will assist you in cross-referencing the incoming data, strategizing on a data review and test plan, and its movement from the testing system to the production system.
LuminX Training
The project plan will incorporate time for application training prior to the "go live" date. Product functionality will be covered as well as how to best incorporate LuminX functionality into your business requirements. Complete product consulting services are also available.
Training
New Client Training
For new clients, we offer a 2-day session called LuminX 101, which focuses on becoming familiar with LuminX terminology and the overall capabilities of the system. Upon completion, clients are asked to complete a workbook of questions relative to their business and procedures. This pre-training workbook allows us to become familiar with the client's current processes and future needs. Training based on the client's self-reported needs is offered next to it.
Training classes encompass all areas, for which the client will utilize LuminX. Classes offered include, but are not limited to:
Group, Plan and Benefit Building
Accounting and Billing
Workflow 1 (Scanning, Eligibility, Indexing)
Workflow 2 (Examining, Payment Cycle, Customer Service)
HIPAA/LIN (LuminX Information Network)
CEW (Comprehensive Enrollment Wizard)
Auditing
Voids and Refunds
Reporting
COBRA
Stop Loss
Disability
Flexible Spending
Ongoing Training
In order to keep our clients up-to-date, functional review seminars are offered on a weekly basis for a nominal fee. The seminars, which are conducted remotely, represent recent enhancements to the system, review of current processes or timely information based on multiple client requests.
In addition, workshops may be offered on lengthier topics and clients are invited to attend the training sessions at ASI. Past workshops have included advanced plan building, LuminX voids and a year in review.
At any time, clients may request training for any area, in which they need assistance.
Data Recovery/Testing
Benefits of the LuminX data recovery and testing service include:
Data Backup Verification
Your LuminX system will be fully restored at our LuminX Disaster Testing Center from your backup tapes. We will provide you with the links to test and verify your data via the Internet to confirm proper backup.
Convenience
Testing of the restored data is done from your office. No travel to our LuminX Disaster Testing Center is required.
Cost Efficiency
No disaster rental center costs are charged.
Client Confidence
Passing this test will provide assurance to your clients and prospects that you are prepared, if a disaster should occurs.
Hosting Services
LuminX is available as an in-house program or via a Software-as-a-Service (SaaS) model. With SaaS, we host LuminX on our servers at our state-of-the-art data center. The benefits of this model to you are:
No on-site deployment, reduces time to implementation
Hardware and software maintenance costs are significantly reduced
Large, upfront licensing fees are eliminated
Monthly subscription fees provides you with more predictable operating expenditures
Secure, redundant hosting facility provides near to perfect uptime and HIPAA-compliant processing
LuminX software and its delivery models offer the ultimate in operational flexibility. By providing our healthcare benefits management software as a service and organizing it in Business Blocks™, Acclamation Systems enables healthcare payers with an option to "plug" in and out of each line of the business as they grow or down size.
Partners
Enhancing the value of the LuminX product family are the products of our Strategic Alliance Partners.

Alegeus Technologies
Alegeus Technologies is an industry-leading benefit and payment solutions provider that enables their clients – companies engaged in offering benefit services to employers – to differentiate and compete in a rapidly changing marketplace. Alegeus provides a comprehensive suite of solutions and services capable of processing every financial transaction that occurs across the benefit value chain – from enrollment and premiums, to benefit accounts, claims and payments.
Processing more than 11 million CDH benefit accounts and $18 billion in healthcare claims annually, Alegeus has built the industry's most comprehensive, scalable and flexible technology platform. As benefit offerings continue to evolve, Alegeus is able to easily support increasing levels of complexity with regards to the business rules surrounding benefit design, eligibility, payment debits, credits, reconciliation and communications. They process every transaction with unmatched reliability, accuracy and support, as our clients will attest.
As the marketplace dynamics continue to change, clients must consistently re-evaluate and reinvent their service offerings to remain relevant and differentiate themselves. Alegeus is focused on creating solutions that anticipate the coming changes in the benefits world, so their clients are prepared to meet their customers' needs now and in the future. They have the knowledge to bridge the worlds of financial services, health care, benefits and tax/public policy - allowing them to deliver solutions that enable clients to win in the market, run their business more efficiently, and focus on their core competencies.

Bases Loaded
works with carriers, networks and payers who are frustrated with the amount of inaccurate data that resides on their system. They are challenged by the low provider matches from EDI claims and the amount of manual intervention that should be non-existent. They are stressed out over the amount of energy to maintain their IRS 1099 files only to be hit with thousands of dollars in penalties and fines. If you are agreeing with any of these statements, maybe a call to BLI is needed. For more information please visit
www.baseload.com

Context4 Healthcare
develops automated solutions addressing the challenges that payers face today. Our FirstPass online, real-time claim editing software contains millions of editing combinations addressing potential fraud, waste and abuse situations, inaccurate billing practices, regulatory requirements, and other billing errors. Delivered in a software-as-a-service model, FirstPass is easily implemented into the payer's claim adjudication workflow.
Context4 Healthcare also produces a proprietary usual, customary and reasonable (UCR) fee scheduled by analyzing billions of claims annually, covering the entire United States and territories in 260 geo zip regions. Our UCR fee schedules provide a nationally recognized database of appropriate charges for millions of procedure combinations.
The Context4 Healthcare data products provide payers with databases of code sets required for claim processing today, including CPT procedure codes, ICD-9 and ICD-10 diagnosis and procedure codes, HCPCS codes, anesthesia codes, and CDT dental codes. Each of these databases contain descriptions of three different lengths, so payer explanations of benefits (EOBs) are understandable to the provider and member, helping to reduce customer service inquiries. Context4 Healthcare's proprietary ICD-9 to ICD-10 diagnosis and procedure crosswalk databases ease a payer's transition to the new ICD-10 coding requirement. Learn more at www.context4healthcare.com.

Emdeon Business Services
is a proven provider of claims and payment management solutions that increase efficiencies in the healthcare system - helping healthcare payers and Preferred Provider Organizations (PPOs) improve efficiencies while lowering administrative costs. For more information, visit
www.emdeon.com
.
Evolution Benefits, Inc.
headquartered in Avon, Connecticut, began operation in 2002 with a commitment to supporting the movement towards greater consumer choice in and responsibility for employee benefits. Its primary product, the Benny® Prepaid Benefits Card, applies advanced payment technologies and pioneering electronic substantiation methodologies to FSAs, HSAs, HRAs, and Qualified Transportation Accounts, creating a bridge between traditional benefit structures and the evolving consumer-directed benefits movement. Evolution Benefits now powers the programs of more than 80 managed care and administrative services organizations and covers more than 3,000 employers, including 40 of the nation's top-ranked Fortune and Forbes companies.

FAIR Health
is a national independent, not-for-profit corporation whose mission is to bring transparency to healthcare costs and health insurance information through comprehensive data products and consumer resources. FAIR Health uses its database of billions of the billed medical and dental services to power a free website (fairhealthconsumer.org) that enables consumers to estimate and plan their medical and dental expenditures. The website also offers clear, unbiased educational articles and videos about the healthcare insurance reimbursement system. In addition to its consumer offerings, FAIR Health licenses data products to businesses, governmental agencies, healthcare providers and researchers. With its professional staff of experts in healthcare, statistics, technology and communications, FAIR Health strives to offer accurate, consistent and timely information to all stakeholders in the healthcare system.

Zelis Healthcare
Zelis Healthcare is an information technology company which utilizes an end-to-end technology platform to fulfill the claims cost management and payments needs of healthcare payers including large and medium-sized health plans, TPAs, Taft-Hartley Plans, providers and individuals. The company provides a comprehensive portfolio of network management, claims integrity, payment remittance solutions and analytical services for medical, dental and workers' compensation claims to over 500 payer clients. Additionally, the company delivers electronic payments and explanation of payments to over 200,000 healthcare providers and serves individuals with provider lookup and medical referral services.
The foundation of Zelis Healthcare is built from four best-in-class companies, each with leading capabilities in their respective niches: Premier Healthcare Exchange (PHX), Stratose, Pay-Plus® Solutions (PPS) and GlobalCare. Our name is derived from four attributes that partners and clients consistently use to define our organization. We are known to be genuine in our partnerships, tenacious in the pursuit of solutions that deliver client value, impassioned about producing results that exceed expectations and innovative in our approach to fulfilling client needs. The company's corporate structure consists of three linked operating divisions: Network Solutions, Claims Integrity, and Payments supported by a shared services group. With corporate headquarters in Bedminster, N.J., the company also has a significant presence in Atlanta, Ga and Clearwater, Fl.

Healthcare Blue Book
enables employers to obtain the greatest value from their investment in healthcare coverage and health support programs for their employees. Healthcare Blue Book provides consumer education, price transparency and incentive tools that help employees understand their treatment options and find high-value providers for their care. The end result is employees who are more engaged and satisfied with their health benefits; and lower overall cost for both the employee and the employer.

Ingenix
offers powerful health intelligence solutions that help realize new operational efficiencies: Our relativity-based and actual charge data modules (MDR™ and PCHS®) work with your in- and out-of-network claims adjudication system to help contain costs. CES, a claims edit system, provides automated, consistent and accurate editing across all providers.
JMS & Associates
provides claim payors with an end-to-end claims processing solution that includes mailroom services, scanning paper-to-EDI, claim image hosting & retrieval, claim editing, claim repricing, eligibility and provider verification, claim adjudication, claim auditing, and provider maintenance updates.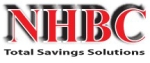 NHBC
provides Total Savings Solutions that have been reducing healthcare costs while providing superior customer service for payors, since 1987. NHBC assists payors to achieve their goals by offering cost containment without sacrificing quality. NHBC's strength lies in its ability to partner with their clients to provide innovative, flexible programs that deliver significant savings and real value. True savings and operational efficiencies are provided through their full suite of services.

Preferred Medical Claims Solutions
pioneered the concept of purchasing medical receivables in 1987. Self-funded payors, TPAs, insurance companies and HMOs nationwide have discovered an experienced partner that successfully reduces costs on medical claims from virtually all types of providers: hospitals, physicians and ancillary services.

TC3
provides integrated loss control solutions on a pre-payment basis that allow healthcare payers to avoid payment errors and claim overpayments, reducing overall paid claims by 5-10% annually. Our core competency is to maximize claim savings for our payer clients through the delivery of an integrated loss control solution for: (1) the detection and prevention of provider fraud and abuse, (2) clinical code edit compliance, (3) PPO network optimization and (4) out-of-network bill management. Our services provide a low risk solution (all contingency fees) and immediate payback through realized savings, improved billed charge to paid claims ratios, while streamlining the claims payment process.

The Assist Group
offers the only healthcare cost management solution that specializes in prospective, catastrophic hospital bill review for all types of clinical conditions. Their unique personalized, hands-on process provides industry leading, verifiable savings rates and offers the only truly easily accessed turnkey outsourced model.
Their operations, client services, account management and clinical teams manage the entire review, appeal and resolution process, from beginning to end, directly with the facilities. In addition to the highest saving rates, there are no up-front costs and no technology integration required to utilize their services. Since their services are contingency based, if there are no savings, there is no cost. They currently provide claims review and resolution services to health plans, third party administrators (TPA's), managed care organizations, reinsurers and Managing General Underwriters (MGU's). For more information, visit www.assistgroup.com.

The Phia Group, LLC
headquartered in Braintree, Massachusetts, Phia is an experienced provider of cost containment strategies offering personalized service, legal expertise and innovative technologies. The company represents third party administrators, self-insured companies, insurance carriers, and reinsurers, servicing their subrogation, reimbursement, and overpayment recovery needs. Their proprietary software, The Phia SystemTM, analyzes claims, streamlining recovery efforts through advanced technology.
The Phia Group's services include plan document review, claim analysis, plan exclusions and coordination of benefits. Based on its motto "A Passion for Subro", The Phia Group has become one of the fastest growing subrogation companies in the nation. For more information about The Phia Group, please visit www.phiagroup.com.

Verisk Health
offers health plans and TPAs a continuum of payment accuracy and cost containment services which may be selected and fully customized on a per payer basis. Fully integrated with Ebix Health solutions, our real-time platform offers services, including automated editing using CMS/AMA open sourced rules, clinical validation of claims for compliance with policies and/or coding norms, fraud and abuse modeling and scoring, and dental claim edits. Verisk Health also offers Nucleus, a software platform for payer/TPA staff, to research and view fraud cases and edit messages/sources. Within Nucleus are innovative features, like provider scoring, dynamic graphs, and a customizable interface.