Introduced in 1998, AnnuityNet is EbixExchange's first-to-market, order-entry platform for annuity transactions. Carriers post their annuity products and associated product rules & forms on the platform where they are incorporated into a Web-based application process and a suitable questionnaire. Currently, AnnuityNet features over 1,600 annuity products from nearly 40 insurance carriers. AnnuityNet supports fixed & variable annuities, immediate, and equity-indexed annuities.
Sales representatives are led through a series of simple questions by the AnnuityNet wizard which automatically completes applications, calculates suitability scores and automatically routes transactions through compliance workflow queues. The result: annuity applications that are complete, virtually error-free, and consistently reviewed for compliance and disclosure issues.
Designed to increase annuity sales and reduce compliance risk, AnnuityNet is more efficient, more appropriate, and allows more successful transactions - at a lower cost than manual, paper-based systems. Insurance carriers report an in good order rate somewhere around 90% - often achieving 98%. These quick and simple transactions that fully meet all compliance criteria - frees sales reps to focus on servicing their clients and building their business.
Each month, AnnuityNet processes over 25,000 annuity transactions representing over $2 billion in premium. Nearly every insurance carrier that offers variable annuities along with about 30 distributors - many of whom are processing ALL of their annuity business on AnnuityNet. This number does not include the hundreds of correspondent brokers/dealers, who access the system through EbixExchange's six clearing firm clients.
Solutions for Distributors
EbixExchange works with brokers/dealers and distributors of all sizes and interests. While our industry prowess through AnnuityNet has made annuity support a core market; our LifeSpeed Platform now brings our core competence to term and permanent life insurance. And we're ready to support other financial instruments as well. And through our extensive deep integration with the DTCC and back-office system providers such as ADP and BETA Systems, we are expert in assessment and implementation fit.
Where annuities are featured, EbixExchange addresses business challenges on two key fronts:
We continuously work to improve the rep's overall experience and success through improved user ergonomics and status reporting. Our Pre-Sales Kit, which gives brokers an offline environment (when out of the office) that syncs up with AnnuityNet, is a good example of the type of support available only from EbixExchange.
We also work to improve the distributor's overall experience by ensuring regulatory compliance, which we hold as sacred, since it is the underlying basis for integral rep's and firm success. In addition to the suitability questionnaire, and optional and automatic compliance reports and features built in to AnnuityNet, we also offer distributors our Integrated Suitability Program - a comprehensive review of your entire compliance environment that capitalizes on all of our industry and regulatory experience.
EbixExchange works with clients through a variety of forums, with our Distributor Advisory Working Group which is an important touch point for ongoing tactical operations development.
EbixExchange's order-entry technology makes processing transactions simpler and more compliant - which means less risk, less paperwork, and more sales opportunities. Applications are processed both efficiently and properly - leading to a much higher rate of successful sales. This means increased revenue opportunity for top sales producers, many of whom are now demanding automated order entry systems in the their existing offices.
Solutions for Carriers
The first segment of the financial services industry is to fully appreciate the value of EbixExchange automation - and to establish EbixExchange's order-entry technology as its standard - was the nation's insurance carriers. Today, virtually every major insurance company that provides variable annuities - nearly 40 in all - leverages the AnnuityNet Platform for some portion of their operations. Collectively, these companies have launched over 1,000 annuity products on AnnuityNet. And, it was this same carrier community that requested that EbixExchange to provide the same kind of support for term and permanent life insurance. So, today, we also offer LifeSpeed.
AnnuityNet enables insurance carriers to realize higher sales and greater efficiencies in two ways:
Facilitate easy and efficient communication of product information to distributors/vendors via Foundry; and
Achieve higher rate of In-Good Order applications via the AnnuityNet wizard.
AnnuityNet enables carriers to efficiently introduce and update products and compliance rules electronically, then to transmit them instantaneously to the automated offices of distributors/brokerages. This information is incorporated into the order-entry process and suitability questionnaire and can be accessed by sales reps anytime, anywhere via the Internet and AnnuityNet's wizard.
Automatic scoring and adjudication occurs during the order-entry process, resulting in applications that are submitted quickly, accurately and completely. This virtually eliminates the (Not in Good Order) problem that plagues manual origination processes. Many carriers report receiving 98% in-good-order applications.
EbixExchange relies on its vast insurance carrier client base to maintain the high degree of accuracy provided in its rules-based platform. Several times a year, these clients are invited to meet at EbixExchange-sponsored forums to discuss potential feature enhancements to AnnuityNet that will benefit the industry. In particular, the Wizard Advisory Group is a special carrier forum created to help guide the development of EbixExchange enhancements made to the Baseline Wizard - the portion of the AnnuityNet Platform that controls edit and data capture features related to carrier business and product rules.
Foundry for Distributors
The foundry is Ebix Exchange's special management interface used by home office administrators to externally control and configure various aspects of the AnnuityNet Platform.
Once all the product requirements associated with an annuity or other financial product are posted on the platform by the carriers, Foundry enables broker/dealers to simply and efficiently configure the aspects of suitability collection and other features to suit their particular thresholds and policies. This streamlined process offers broker/dealers control over their operations without costly manual processes.
These final rules and guidelines (or updates to the original ones) become embedded into the suitability questionnaire and order entry wizard that branch managers and/or sales reps access to qualify clients and/or to review sales.
Foundry for Carriers
When launching a new annuity product or updating an existing one on the AnnuityNet Platform, insurance carriers use Foundry - Ebix Exchange's unique product management interface.
Foundry enables insurance carriers to establish and maintain their products on the AnnuityNet platform via PPfA's, forms XML, and PDF's - the electronic building blocks of automated order entry. Once launched on the platform, the carrier can make the products available via the Web to interested distributors. With Foundry, carriers can update product information (changes made to riders, sub-accounts, etc.) and forms on a daily basis. Foundry generates automatic e-mail notifications to appropriate managers informing them of various upload and deployment events. No costly manual programming or time-consuming distribution of paper is required and vendor resource bottlenecks are eliminated.
AnnuityGateway
AnnuityGateway is designed specifically for carriers looking to increased sales, open new distribution channels, or enhance traditional wholesaling and product relationships. Leveraging the power of the AnnuityNet transaction engine, AnnuityGateway gives carriers the opportunity to extend easy, online annuity order-entry processes directly to any representative, anywhere - right on the carrier's own website. This provides critical competitive differentiation from both, a product and a support standpoint.
AnnuityGateway offers:
An opportunity to offer registered reps an easier way to sell their products.
A compelling reason to encourage reps to recommend their product over a competitive product that requires old-fashioned paper forms.
Ease of use for reps, with seamless pass-through of appointed agents from your firm's existing website;
Fully-automated product rule vetting to eliminate NIGO transactions;
Integrated transmission of application and add-on (sub-pay) transaction data to your firm's back-office system;
Control over who has access to which transaction - and the ability to specify the appropriate functions for each type of user;
Control of your annuity products with an online system allowing you to load daily updates on:

Product rules
Signature-required forms generation rules
Form content and data population

The ability to add suitability or other transaction follow-up questions through a special front-end.
AnnuityNet
Case Study: Virtual e-Signature Solution an Example of EbixExchange Efforts to Empower Financial Services Industry with True STP
How to eliminate paper and wet signatures has become a key issue in today's annuity processing environment as Straight Through Processing (STP) initiatives focusing on the last mile - the achievement of 100% touch-less processing for annuity applications. As firms strive to achieve cost savings by switching to non-paper business automation, they are continually confronted with signature-mandated compliance requirements - which, because of a lack of reconciliation with automation, became a kind of enigma that prevents the benefits of STP from being fully realized. In July 2005, this disconnect was predicted by a group of key industry executives advising EbixExchange on strategy issues. While the executive group agreed that electronic transaction processing was gaining acceptance as the most effective way to support growing regulatory demands, they also agreed that signature requirements would pose a challenge to managing transactions purely electronically.
Thus, EbixExchange launched an initiative to deliver to our customers full efficiency via paperless automation. In February 2006 we began conducting focused discussions with our user groups - and obtained consensus from clients' compliance departments that an image of a wet signature is as legally binding as an original. This consensus opened the door for EbixExchange and our partners to develop the Virtual e-Signature Solution - a fax server solution which would route the images of the signed forms to the insurance carriers. Signature-required forms would be bar-coded and indexed to the electronic transaction, thereby making the management of signature requirements more efficient than the alternative of managing paper via snail mail. For a copy of the April 25, 2006 EbixExchange press release announcing the Virtual e-Signature Solution, click here.
At the same time, the industry also began to focus on true touch-less processing. In the fall of 2005, the National Association of Variable Annuities (NAVA) announced its sponsorship of an STP initiative, and in early March 2006 formalized initial strategy and scope and also working groups focusing on true e-signature standards.
EbixExchange participates and supports the NAVA initiatives which are now well into development. Though, EbixExchange was ready to move forward with the Virtual e-Signature Solution, we informally agreed with our client partners to a temporary moratorium on further development, while the NAVA initiative moves closer to consensus. While the fax solution remains a viable option that immediately resolves today's challenges, EbixExchange and its partners believe that the ultimate solution is industry-wide adoption of e-signatures.
In addition to the Virtual e-Signature Solution, EbixExchange's open-standards and component-based architecture was developed to support rapid adaptation of other e-signature options, including Voice print, Click-wrap, and PKI solutions.
EbixExchange remains enthusiastic about the unfolding directives from NAVA and other industry forums, and is pleased to do its part to accelerate adoption of current and future e-signature solutions.
Partners
Technology Partners
EbixExchange is renowned for its deep systems integration and transaction/utility support within a wide range of financial services environments. Here are some of the key technology partner organizations that are a part of our systems experience; click on their logo to visit their Web site: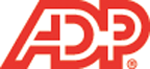 ADP Brokerage Services is a leading provider of transaction processing systems, desktop productivity applications, and investor communication services to the financial services industry worldwide. We provide a total straight through processing solution for a diverse client base including full-service retail, institutional, and discount brokerage firms, global banks, correspondent clearing firms, investment companies and institutional investors.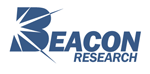 Beacon Research is recognized for its institutional and quality on fixed annuity information. Its AnnuityNexus database is uniquely accurate, comprehensive and timely, featuring 100% carrier-approved product profiles. Beacon licenses data and software for point-of-sale applications. Carriers and distributors subscribe to its web-based systems to monitor the market and support reps. Beacon Research is also the only ongoing source for fixed annuity sales at the product level and fixed annuity rate benchmarks.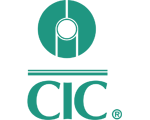 Communication Intelligence Corporation ("CIC") is a leading supplier of electronic signature solutions for business process automation in the Financial Industry and the recognized leader in biometric signature verification. The CIC's products enable companies to achieve truly paperless work flow in their eBusiness processes by enabling them with "The Power to Sign Online®" with multiple signature technologies across virtually all applications. Industry leaders such as AIG, Charles Schwab, Prudential, Nationwide (UK), Snap-on Credit and Wells Fargo chose CIC's products to meet their needs. CIC sells directly to enterprises and through system integrators, channel partners and OEMs. CIC is headquartered in Redwood Shores, California and has a joint venture, CICC, in Nanjing, China.

The Depository Trust & Clearing Corporation (DTCC) through its subsidiaries, provides clearance, settlement and information services for equities, corporate and municipal bonds, government and mortgage-backed securities and over-the-counter credit derivatives. In addition, DTCC is a leading processor of mutual funds and insurance transactions, linking funds and carriers with their distribution networks.

E-Z Data has been providing innovative software solutions to the insurance industry since 1986. It'd a web-based SmartOffice® solution that helps agencies and agents save time, reduce paperwork, and deliver excellent client service. SmartOffice requires no software installation and gives you immediate access to the information you need - anytime, anywhere - 24/7.

Investigo is a web-based core practice management tool for financial advisors. Investigo provides data consolidation and reporting that helps broker/dealers, reps and RIAs, compliance managers and OSJs manage their work. Our Practice Management System provides an integrated portal for asset tracking, client management and regulatory compliance.

A technology provider for the financial services market of end-to-end solutions for contact management, electronic form/account processing, workflow and commissions. Solving front, middle and back office challenges efficiently.

Morningstar, Inc. is a leading provider of independent investment research. The company offers an extensive line of Internet, software, and print-based products and services for individuals, financial advisors, and institutions. Morningstar provides data on more than 145,000 investment offerings, including stocks, mutual funds, and similar vehicles.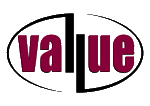 Vallue Consulting focuses on XML support for the insurance industry. Vallue's founder and current president, Tana Sabatino, formerly headed-up ACORD's standards efforts and was instrumental in much of the success ACORD has had in meeting the challenges of a continuously-changing industry. Ms. Sabatino remains actively engaged in the standardization initiatives currently conducted by ACORD and NAVA. The exceptional perspective provided by this knowledgeable resource - recognized in the industry as a leading authority on ACORD standards - will prove indispensable for anyone implementing ACORD standards.

VERTEX provides the insurance and financial services industry with progressive technology solutions that take our clients to the next level. We strive to transcend our clients' business challenges through experience, leadership, dedication and focus.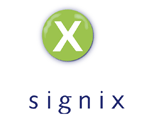 Signix enables existing customers and known users to complete trustworthy signature transactions on-line. Our solution verifies and authenticates the legal identity of prospects interacting with your website or on-line forms and provides the means to obtain legal digital signatures on required documents. We help you eliminate the need to print and mail paper versions of the forms that require a wet signature.