Luxury Travel - Mercury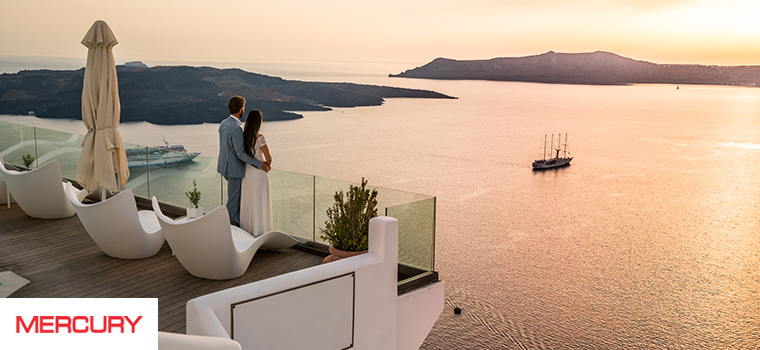 Mercury Travels - a leader in premium corporate travel and customized holidays services founded in 1948. The renowned Oberoi Hotel chain and Leisure Corp - a leader in the meetings, events and sports travel business, united to establish Mercury – a luxury Initiative of EbixCash, subsidiary of Ebix Inc.
A forerunner in travel related services, the company has an impeccable track record of providing enriching, personalized and professional services for over 70 years. Being a premium travel services provider with a mind-set of strong service quality, Mercury travels has always endeavoured to remain one of the best customer-service oriented companies in the travel domain.
The repositioned Mercury is a force to reckon with in anything and everything vis-à-vis traveling, be it luxury holidays, corporate travel, meetings, incentives, conferences, events or sports travel businesses. The premium corporate travel business manages the travel budgets of 250+ corporates pan India.
So, be it availing of deluxe services at the world's best luxurious hotels, or ticketing on the most preferred airlines at the competitive economical airfares, or organizing significant business conferences, Mercury takes care of every minute detail, to give our customers a phenomenal travel experience.   
The company has a rich history of designing personalised vacations in India for more than 70 years with an expertise in handling varied holiday programs including Culture & Heritage, Luxury Rail Journeys, Nature & Wildlife, Spa & Ayurveda, to name a few. These unparalleled services make Mercury a respected India Destination Management Partner for travel agents in key inbound-markets like Germany, UK and USA.
Through its subsidiary Leisure Sports Travel, the company is a leader in sports travel and is an official travel agent for the ICC Cricket World Cup 2019, England & Wales.
Mercury takes pride in being a company with a difference! We have chosen to take the road less travelled, to achieve the goal of being a luxury travel services provider par excellence.