e-Mitra
An ambitious e-Governance initiative, e-Mitra is an online service available to the people of Rajasthan that allows locals seek medical help in a timely and efficient manner.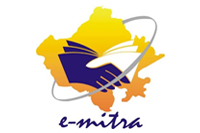 It enables seamless medical assistance 24/7, encompassing all 33 districts of the Rajasthan state. The services are delivered via counters known as CSC (Common Service Center) kiosks in rural areas and e-Mitra kiosks in urban areas.
e-Mitra is linked to Ask A Doctor, which is one of the largest online portals for doctors, belonging from every discipline and specialization. It is an easily accessible service with no boundations to seek a specialized medical advice or ask for a second opinion.
This service gives quick and easy access to doctors, anytime and anywhere. At any time of the day, you can avail services of more than 100 doctors, who are ready to answer your questions. Ask A Doctor transforms how people approach their health and wellness; it is one of the largest websites where people seek answers to their queries from Doctors, around the world, round the clock.
The project came into existence in the year 2005 and has been successfully running since then. Earlier, the service was functional through a client-server based application software developed by the Dept. of IT&C. However, in 2010, the old application was migrated to a web-based e-Mitra application across the state. Also, it gives access to digitally-signed certificates such as Bonafide, Caste, Income, Solvency, etc. The exemplary service has been launched by Hon. CM, Shri Ashok Gehlot on 12/5/2011. Quick and easy in its virtues, this application is no less than a boon for the people of Rajasthan state. Robust in design and technologically sound, you can now get help from not just one or two, but a panel of well-trained doctors to answer even the smallest of queries.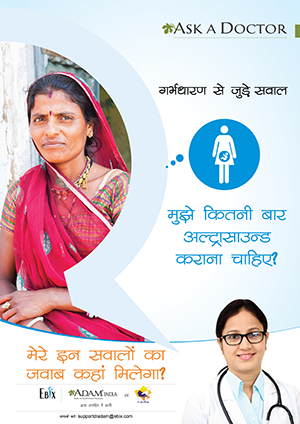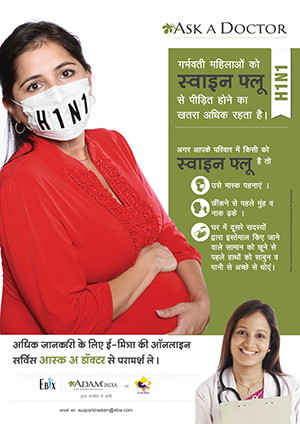 Max Life Insurance:
Max Life Insurance, one of the leading life insurers, is a joint venture between Max India Ltd. and Mitsui Sumitomo Insurance Co. Ltd. Max India is a leading Indian multi-business corporation, while Mitsui Sumitomo Insurance is a member of the MS&AD Insurance Group, which is amongst the top general insurers in the world.
The Policy Processor and Claim Processor are designed with aim to cater comprehensive business processing, underwriting and claim adjudication system for life insurance, accommodate all life insurance products across all distribution channels and heterogeneous integrated third party systems. TPP & TCP provides straight through processing of underwriting information with key modules - eForms, Policy processing, Enrolments, Claims adjudications, Audit logs and extensive data & graphical reports. Following images represent business underwriting and system functionalities: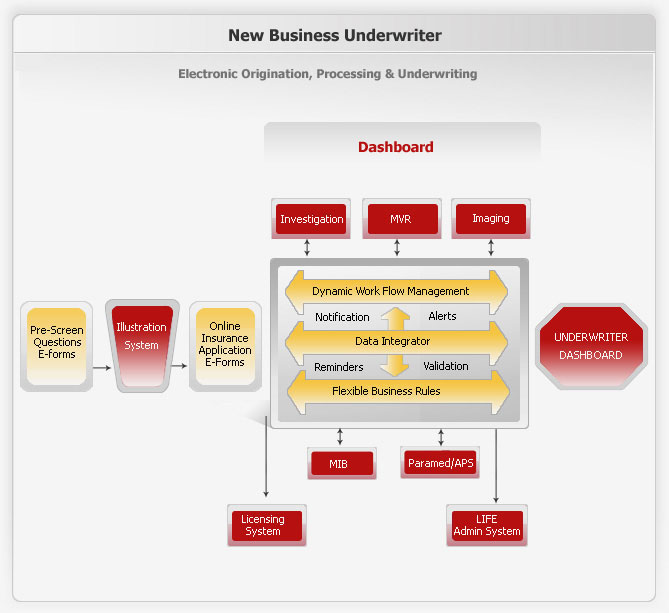 | | | |
| --- | --- | --- |
| Business Challenge | Solution | Results/ Benefits |
| Automating policy issuance in minimum cycle time to achieve customer's confidence and better revenue growth | Implemented TPP module, starting from policy initiation to policy issuance | 100% utilization of TPP for policy processing |
| Reducing policy pack errors while issuance and post issuance cost, customer complaints against inappropriate data and related costs overhead | Provided the solution as part of dual data entry | 75% of jet issuances |
| Capture the medical examination details of customers | Provided the solution to capture in the system, the data of customers medical examination details, as part of MDE module | Cost reduction in post issuance error rectification |
| Online policy issuance (Processing the policies in TPP, that were initiated through Website by the customer(s)) | Provided the solution as part of 'Internet Sales' i.e., interfacing with CRM | Faster processing of policies |
| mApp (Processing the policy in TPP, that was initiated through TAB by an agent) | Provided the solution as part of 'Mapp' i.e., interfacing with M-sales | Capable enough for handling 2500 concurrent users |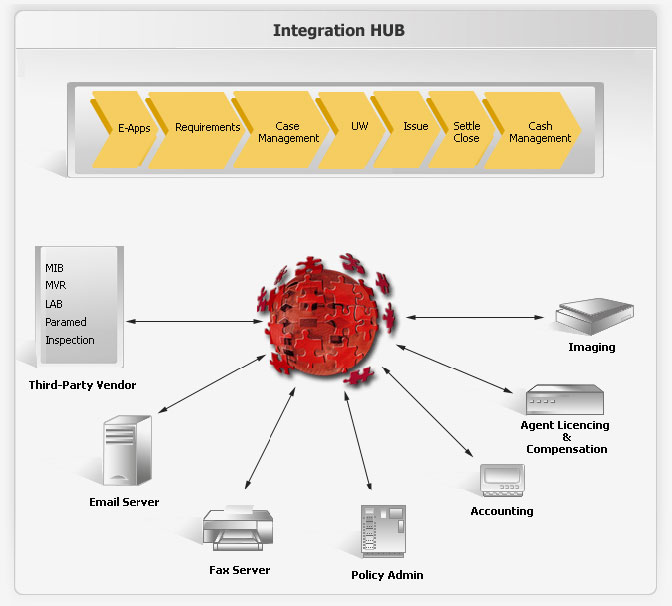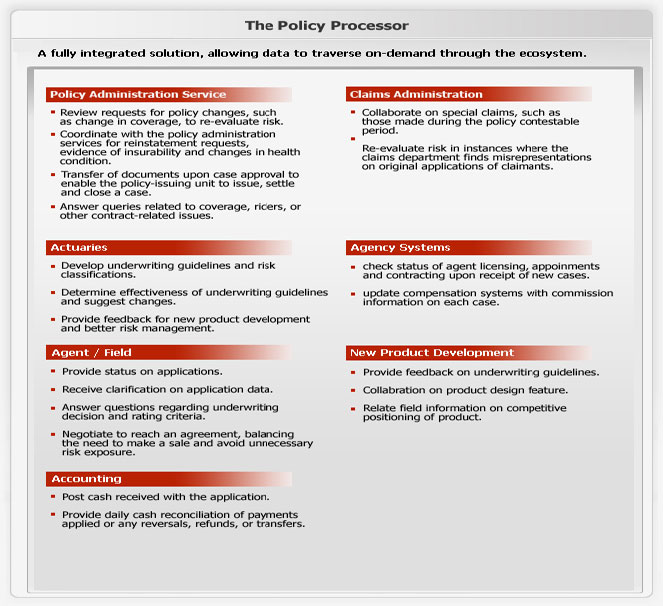 SBI Life Insurance Ltd:
SBI Life Insurance Ltd. has been a leading insurance company with a strong multi-distribution model, having a strong backing of the State Bank of India and Associate bank's branch network, dynamic Retail Agency, a very large Institutional Alliance and Corporate Solutions distribution channels, SBI Life has turned profitable at the most early stage as compared to other private insurance companies.
To leverage the large, but complex distribution model, SBI Life pioneered relation with Ebix (erstwhile PlanetSoft Inc) in August 2008, to provide a proven technology platform for the unprecedented scale to manage their distribution model, by implementing Ebix Channel Management System.
Some of the key challenges to be addressed were:
Plans to decentralize most of SBI Life's distribution management operations and to have a single system to manage all their distribution channels.
Manage geography and human hierarchy for all the channels, relationship with partner with partner hierarchies (including 18000 branches of SBI and associate banks), hierarchies based on the line of business, etc.
Flexibility to change the hierarchy structure as a new distribution model evolves without depending on IT.
All commissions and incentive calculation, invoicing, payment processing automation.
Managing all regulated training and continuing education requirements for agency and partner employees.
Run contests for promotional purpose, and manage compliance and regulatory requirements
This large enterprise wide implementation was carried out in three phases, with the first phase going live in April 2009 and the last one in March 2010.
Ebix continues to provide all the enhancement and maintenance services for changing business needs of SBI Life. The recent release of SBI Life is an addition of new features to the existing CMS. This is in the process of going live by the end of this month. Ebix CMS is used by all 860+ branches of SBI Life to manage their distribution-related activities.
The commission paid to SBI Bank is calculated on CMS platform, including various contest reports/points calculation for SBI and associate bank employees.
SBI General Insurance Pvt. Ltd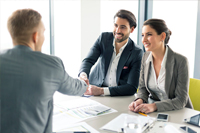 At the beginning of 2015, SBI General Insurance Pvt. Ltd. decided to implement two modules of Ebix CMS to meet growing business demands. These modules are now live and Ebix continues to provide Enhancement and Maintenance activities to SBI General Insurance Pvt. Ltd.
BSNL
Ebix has made inroads to India with its new e-Governance contract through implementation of Web-filtering and Anti-Spam projects  required for deploying the solutions including design, installation, testing, system integration, commissioning, training, and maintenance of the web based solutions across different locations in the country with our partners, for BSNL, refer press release.