The Insurance industry in India has undergone transformational changes over the past two and a half decades. The customer experience has improved with a huge bar through the onset of digital and online management tools. Companies that have dealt with insurance solutions have started to look for technology-smart insurance products and services. Keeping up with the neck-to-neck competition, Ebix Software holds a long history of designing innovative, user friendly insurance solutions and products.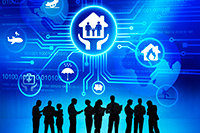 From working on the improvement of core business processes and other applications within an insurer's infrastructure, Ebix's comprehensive portfolio includes application software, consulting, systems integration and outsourcing solutions. We provide custom based and end-to-end service solutions in almost all the verticals - Health, Life, and General (P&C) ranging from infrastructure exchanges, carrier systems, agency systems and risk compliance solutions to custom software development for all entries/transactions involved in the insurance industry. Ebix powers multiple exchanges across the world in the field of life, annuity, health and property & casualty insurance while conducting in excess of $100 billion in insurance premiums on its platforms.
Our Services: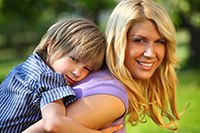 We provide seamless connectivity to insurance companies, government agencies, banking sector and beneficiaries for claims processing and benefits utilization. Having a combination of multiple systems, we offer a full spectrum of medical benefits, featuring a specific line of business to provide online beneficiary enrollment and eligibility; web-based reporting and business intelligence; and fully integrated financial capabilities.
Offerings
Policy Management System
Beneficiary Management System
Claim Processing and Adjudication
Seamless Benefits utilization
LOB – Health and Life Insurance, General (Property & Casualty)
Seamless and connected Integrated/Customizable ecosystem
How is Ebix transforming insurance?
Our experience and expertise goes beyond the relative thinking of closely working with different state government policies and bodies to successfully execute the National Heath Mission plan. We are committed to delivering effective solutions for the program's implementation for various states, in working with different state governments.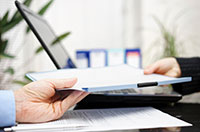 Partnering with leading insurance companies to derive maximum benefit in an ever-changing marketplace and identifying their problem areas, cut costs, transform processes to improve the bottom line for these companies. Our goal is to become the world's leading back-end powerhouse of insurance and transactions by designing pioneering products and services that are second to none. We wish to support the convergence of all insurance channels, processes and entities such that data can be entered just once and later seamlessly flow throughout the insurance ecosystem. We want to ensure that our accomplishments in the insurance sector will save time, money and drive improved financial performance for our customers.
Ebix's footprint addresses many of the most strategic requirements of the insurance industry. With a long history of designing innovative solutions, it is committed in its endeavor to answer ever increasing needs of the insurance organizations all over the world. With 40+ offices across across Australia, Brazil, Canada, India, New Zealand, Singapore, the US and the UK, Ebix powers multiple exchanges across the world in the field of life, annuity, health and property & casualty insurance while conducting in excess of $100 billion in insurance premiums on its platforms. It surpasses the competition through superior products, excellent service and continuous customer support. By utilizing the depth and breadth of our development experience and problem-solving capabilities, Ebix partners with its clients to ensure a collaborative approach to developing solutions that result in the continued success of its clients. With a relentless focus on quality & processes, we have set international benchmarks in execution excellence that has translated into measurable business benefits for our customers. Find more: http://www.ebix.com/case_studies , http://www.ebix.com/testimonials
Case Studies:
Maxlife-TPP : Click here for more details
SBI : Click here for more details