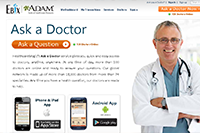 Countries with good e-Governance and well-found policies are always considered as the prime mover of people's progress. e-Governance is a tool to provide the access of quality government services to the citizens, to bring in more transparency, to reduce subjectivity and corruption, and make government more accessible to its citizens. With e-Governance in practice, citizens can experience easy accessibility of welfare services with digital inter-connectivity, allowing the government to reach larger masses and districts.
Endowed with a long history of designing innovative solutions, Ebix has earmarked an era of excellence and supremacy under its name. Committed in its endeavor to answer the ever-increasing needs of insurance, financial, e-Governance and healthcare industries all over the world, the Company holds a vision to make inroads into the e-Governance and support the Indian government's efforts to deploy state-of-the-art technology for the betterment of welfare services in the country.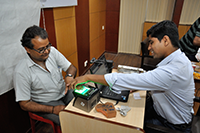 At Ebix, e-Governance is not just about improving the delivery of services to the citizens, businesses, and government employees; it is also about blending Information and Communications Technology (ICT) with administrative reforms to make government more efficient, driving down the costs and bringing ease in accessibility of services. e-Governance mission can be an asset for the un-served and under-served areas in India that may help drive new levels of efficiency to the government services in India.
Ebix - Driving the Change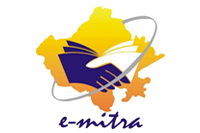 Envisioned to promote a wide range of quality services to citizens, lay down better access to information, allow direct access of welfare services to a common man, Ebix is presently in the midst of implementation of multiple projects for a number of Public Sector undertakings in India, towards the Socio- Economic Caste Census (SECC) initiative of the Government of India. The projects require providing a specific quantum of enrollment and identification services for three Public sector organizations - namely Bharat Electronics Limited (BEL), ITI Ltd. and Electronics Corporation of India in the states of Uttar Pradesh, Madhya Pradesh, Rajasthan & Bihar. The company is actively involved in the implementation of multiple projects for a number of state government and central government bodies in India, and to provide enrollment services towards the Unique Identification project of the Government.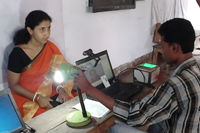 With a focus to bring transformation and reach community to offer qualitative services in Healthcare, e-Mitra was another initiative under e-Governance. We offer a Telemedicine service through our AskADoctor product to the people of Rajasthan that allows citizens to seek medical help in a timely and efficient manner, enabling 24/7 medical assistance, through (40,000+)¹ common touch points or CSC (Common Service Center) kiosks for digital service delivery in healthcare. In IT & Infrastructure, Ebix is currently involved in the turnkey implementation of Web-filtering and Anti-Spam projects for India's largest Government owned ISP Bharat Sanchar Nigam Limited (BSNL). In eLearning, we are contributing towards growth and prosperity of our economy by executing ICT - Information and Communications Technology in schools. We are building robust Insurance systems to become the backbone of Indian economy and facilitate seamless integration of all transactions, transformations, and IT services.
We are also expanding our base with various Initiatives, like e-Panchayat, e-Municipalities, e-District, Land records, Central Excise and Custom, e-Courts, e-Procurement for effective record-keeping, monitoring, and provide transparent services to the citizens of India.
CEO'S Vision
The Chairman, President, and CEO Mr. Robin Raina believes, "Ebix is pursuing many large e-Governance and Education sector opportunities in India at present. We have formed two-majority owned joint ventures in India to provide focus and expertise to each of these two sectors." With the largest middle class in the world, 65% of the 1.2 billion population being under the age of 35 years by the year 2025, and a Central Government that is committed to bringing e-Governance into every aspect of the country, India today holds a lot of promise for Companies that want to play a role in the dream of building a modern Digital India," Mr. Raina added. "The country also has a stated commitment to bring smart education and e-learning into the tens of thousands of schools in each of the 29 states in the country. We feel that Ebix is well suited to address the opportunities in the Education sector also and thus are pursuing many opportunities worth tens of millions of dollars in that area."
At Ebix, we are committed to help the government in the transformation of public governance services into true and valuable government - citizen partnerships. Our e-Governance related services and solutions have been conceptualized to achieve maximum value.