Improve and expand the flow of your life insurance application processing by replacing paper-based hurdles with the speed and efficiency of online, Straight Through Processing automation - the LifeSpeed Platform - from EbixExchange USA. The latest technology available for insurance application processing, LifeSpeed is the new innovative means by which, BGAs, IMO's, broker/dealers, producer/ agents, and other distribution channels can connect with - and process the sale of - products available from insurance carriers.
LifeSpeed speeds along all aspects of the insurance sale lifecycle:
Consumers enjoy a faster policy issuance time frame.
Agents have a service that's easy to use. Agent time previously spent in processing and follow-up tasks become freed up; Agents spend more time focusing on sales.
LifeSpeed gives agents the flexibility they need to submit an application under a variety of sales circumstances. Process options include: Snap App/Initial Ticket; Informal Request/Trial Application; Part A; Part A & B; full application with all supplemental documents.
Carriers will see a great reduction in application error rates. Virtually all of the applications received by the carrier are In Good Order. Carriers spend more time approving applications and less time requesting corrections or missing information.
Agents can check application status at any time - without have to submit a tracking request through third-party providers.
Carriers gain a much higher cost effectiveness in operations support. Not-Taken rates are reduced; more of the business activity is converted to increased placement ratios and realized sales.
LifeSpeed gives brokers and carriers alike a new alternative to the intractable means and high overhead costs associated with traditional paper-based operations.
LifeSpeed at a Glance
LifeSpeed provides application processing functionality through a purely-electronic format:
Carriers make products available for sale on the platform by defining them in an industry-standard electronic format supported by LifeSpeed.
Distributors have a number of implementation choices by which LifeSpeed functionality can be made a seamless part of their online sales environments. Distributors control which products and product aspects are available to their agents.
After logging in to LifeSpeed's secure environment, sales agents initiate an application by selecting product information, policy information, and policy configuration. LifeSpeed checks the agent's licensing as a part of the application initiation.
The agent then follows straight-forward prompts from LifeSpeed's Wizard to provide all appropriate questionnaire/survey information. The platform keeps complex business and regulatory rules completely in order, behind the scene, through our matchless automation expertise. Correct operations, suitability, and compliance standards are all ensured.
Illustration data can be imported from WinFlex, a carrier CRM, or other illustration systems. Also, through powerful platform prefill features, all data fields can be automatically populated with appropriate data.
LifeSpeed checks the application against carrier product rules to ensure that the application is complete, accurate and compliant before it is sent to the carrier.
Workflow in LifeSpeed can be configured to provide routing to any appropriate entity whether that be a BGA, tele-underwriter, direct-to-carrier, underwriter, agency management system, direct marketer, fulfillment company, or distributor reporting system.
LifeSpeed gives brokers and carriers alike a new alternative to the intractable means and high overhead costs associated with traditional paper-based operations.
eSignature
EbixExchange's eSignature integration model is developed to accommodate all appropriate eSignature approaches. EbixExchange can explore with your company the eSignature solution that best meets your business needs:
Signature Capture Pad - Hardware item that accepts a handwritten signature; it already has several year's acceptance in mainstream consumer retail at Point of Sale terminals across the world.
Dynamic-Signature Tablet PC - Hardware item that accepts a handwritten signature; the item is fully self-contained and can be taken into the field.
Biometric Fingerprint Reader/Touch Screen - Approach by which user presses index finger against a sensor.
Voice Recognition - Approach by which user speaks aloud their name and the reason for signing
PKI (Public Key Infrastructure) - Use of consumer digital certificates called "private keys" that are encrypted, password/PIN-protected, and administered by a 3rd party certification authority such as VeriSign.
Click Sign - Email enabled secure server side signing with user authentication.
If you're interested in learning more about the eSignature solution within LifeSpeed, please contact EbixExchange.Sales@Ebix.com.
Partners
Technology Partners
EbixExchange is renowned for its deep systems integration and transaction/utility support within a wide range of financial services environments. Here are some of the key technology partner organizations that are a part of our systems experience; click on their logo to visit their Web site: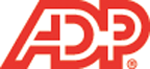 ADP Brokerage Services is a leading provider of transaction processing systems, desktop productivity applications, and investor communication services to the financial services industry worldwide. We provide a total straight through processing solution for a diverse client base including full-service retail, institutional, and discount brokerage firms, global banks, correspondent clearing firms, investment companies and institutional investors.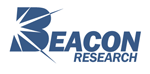 Beacon Research is recognized for its institutional-quality fixed annuity information. Its AnnuityNexus database is uniquely accurate, comprehensive and timely, featuring 100% carrier-approved product profiles. Beacon licenses data and software for point-of-sale applications. Carriers and distributors subscribe to its web-based systems to monitor the market and support reps. Beacon is also the only ongoing source for fixed annuity sales at the product level and fixed annuity rate benchmarks.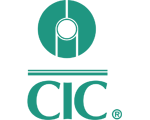 Communication Intelligence Corporation ("CIC") is a leading supplier of electronic signature solutions for business process automation in the Financial Industry and the recognized leader in biometric signature verification. CIC's products enable companies to achieve truly paperless work flow in their eBusiness processes by enabling them with "The Power to Sign Online®" with multiple signature technologies across virtually all applications. Industry leaders such as AIG, Charles Schwab, Prudential, Nationwide (UK), Snap-on Credit and Wells Fargo chose CIC's products to meet their needs. CIC sells directly to enterprises and through system integrators, channel partners and OEMs. CIC is headquartered in Redwood Shores, California and has a joint venture, CICC, in Nanjing, China.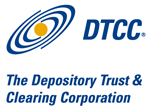 The Depository Trust & Clearing Corporation (DTCC) through its subsidiaries, provides clearance, settlement and information services for equities, corporate and municipal bonds, government and mortgage-backed securities and over-the-counter credit derivatives. In addition, DTCC is a leading processor of mutual funds and insurance transactions, linking funds and carriers with their distribution networks.

E-Z Data has been providing innovative software solutions to the insurance industry since 1986. Its web-based SmartOffice® solution helps agencies and agents save time, reduce paperwork, and deliver excellent client service. SmartOffice requires no software installation and gives you immediate access to the information you need - anytime, anywhere - 24/7.

Investigo is a web-based core practice management tool for financial advisors. Investigo provides data consolidation and reporting that helps broker/dealers, reps and RIAs, compliance managers and OSJs manage their work. Our Practice Management System provides an integrated portal for asset tracking, client management and regulatory compliance.

Technology provider for the financial services market of end-to-end solutions for contact management, electronic form/account processing, workflow and commissions. Solving front, middle and back office challenges efficiently.

Morningstar, Inc. is a leading provider of independent investment research. The company offers an extensive line of Internet, software, and print-based products and services for individuals, financial advisors, and institutions. Morningstar provides data on more than 145,000 investment offerings, including stocks, mutual funds, and similar vehicles.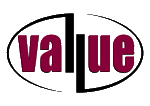 Vallue Consulting focuses on XML support for the insurance industry. Vallue's founder and current president, Tana Sabatino, formerly headed-up ACORD's standards efforts and was instrumental in much of the success ACORD has had in meeting the challenges of a continuously-changing industry. Ms. Sabatino remains actively engaged in the standardization initiatives currently conducted by ACORD and NAVA. The exceptional perspective provided by this knowledgeable resource - recognized in the industry as a leading authority on ACORD standards - will prove indispensable for anyone implementing ACORD standards.

VERTEX provides the insurance and financial services industry with progressive technology solutions that take our clients to the next level. We strive to transcend our clients' business challenges through experience, leadership, dedication and focus.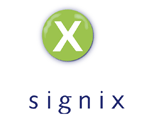 Signix enables existing customers and known users to complete trusted signature transactions on-line. Our solution verifies and authenticates the legal identity of prospects interacting with your website or on-line forms and provides the means to obtain legal digital signatures on required documents. We help you eliminate the need to print and mail paper versions of the forms that require a wet signature.