Technology Meets Healthcare
NEW at A.D.A.M. (A business unit of Ebix, Inc.)
JOHNS CREEK, GA – March 2, 2016 – A.D.A.M. (a business unit of Ebix, Inc.) announced exciting, new ways to teach patients at bedside using A.D.A.M. Interactive Anatomy. A.D.A.M.'s clinician tools take bedside patient education and image documentation to a new level with powerful tools and search capabilities. Physicians will experience unparalleled access to the most comprehensive database of anatomical images in the world. http://www.adam.com/education
Doctors have access to over 20,000 anatomical structures with full-color illustrations, 8 fully-interactive, rotating 3D body structures, clinical illustrations and clinical animations. This tool uses anatomically accurate images to help clinicians describe procedures, surgeries, and treatments. This allows the patient to fully comprehend their own health condition.
A simple and intuitive interface provides easy navigation and powerful manipulation tools that allow the clinician to illustrate surgeries and procedures. Now health professionals have the option to pin cadaver photographs and radiographic images, attach medical codes and annotations, and then save or export the images.
While explaining a condition or an injury to a patient the doctor can annotate these structures to illustrate and explain the diagnosis and course of treatment. Each structure can be easily moved and re-sized to reveal underlying dissectible anatomy with transparency. Export capabilities allow for saving and printing of images along with annotations for use as patient handouts. This tool provides correct identification of all body parts, eliminating the need to draw pictures at the bedside.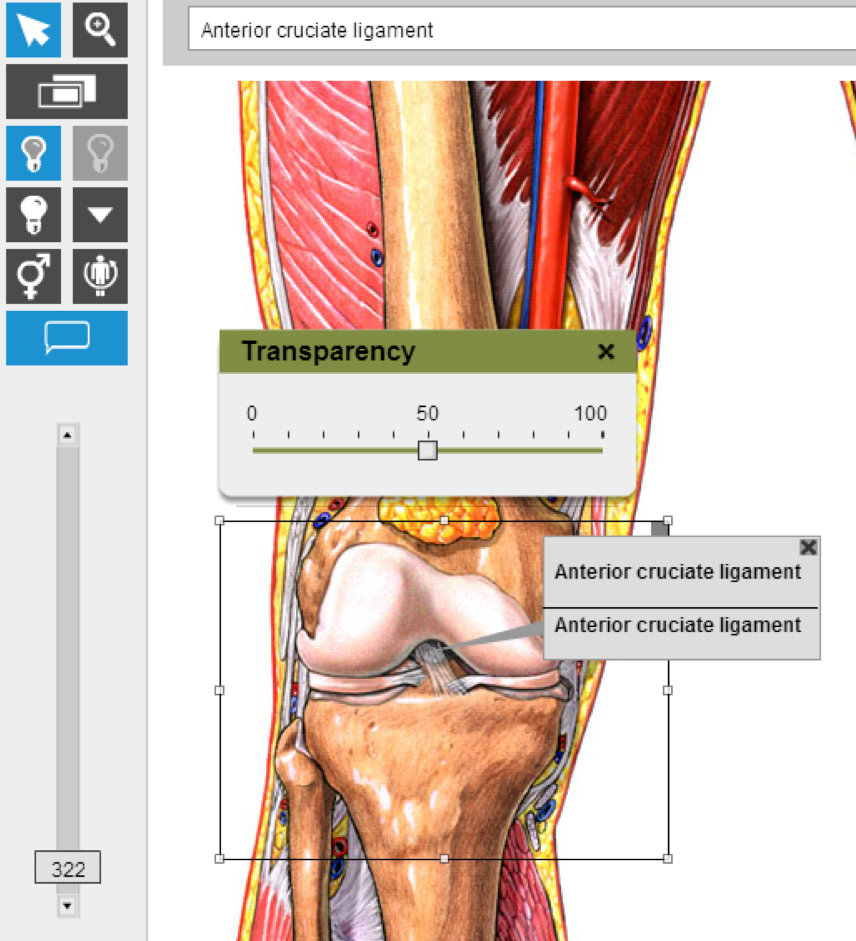 Meaningful Use Is Easier With SmartCare™
New to SmartCare™, hospitals can now easily turn discharge health content into meaningful use certified education. Physicians will continue to use SmartCare to provide hard copy discharge instructions or send to a patient's personal health record after they leave. It provides information, education and reminder instructions that are both easy to understand and now required by meaningful use guidelines. http://www.adam.com/SmartCare
Find Us at HIMSS/HX360
We invite you to meet the Ebix/A.D.A.M. team at kiosk #71 located in the HX360 Innovation Pavilion on level 3 in the San Polo/Murano Ballroom.
Learn more about Ebix and ADAM:
We have grown our capabilities to provide end-to-end, innovative solutions across the patient journey from Wellness to Post Care to Insurance to Analytics. Go to www.ebix.com/healthcare to learn more.
Contact:
Denise Brady, 678-281-2020, Ext. 2845 or Denise.Brady@Ebix.com
Marcello Palmieri, 514-277-9000, Ext. 207 on-site at HX360 Kiosk 71, Venetian Palazzo, Level 3:
Mobile: 514-210-8840
About Ebix and A.D.A.M.
A.D.A.M. is a business unit of Ebix focused on providing innovative multimedia health content trusted by best-in-class websites, consumer health portals, healthcare, biomedical, medical device, pharmaceutical, and academic organizations. For more information, visit the business unit's website at www.adam.com
A leading international supplier of On-Demand software and E-commerce services to the insurance, financial and healthcare industries, Ebix, Inc., (NASDAQ: EBIX) provides end-to-end solutions ranging from infrastructure exchanges, carrier systems, agency systems and risk compliance solutions to custom software development for all entities involved in the insurance industry.
With 40+ offices across Australia, Brazil, Canada, India, New Zealand, Singapore, the US and the UK, Ebix powers multiple exchanges across the world in the field of life, annuity, health and property & casualty insurance while conducting in excess of $100 billion in insurance premiums on its platforms. Through its various SaaS-based software platforms, Ebix employs hundreds of insurance and technology professionals to provide products, support and consultancy to thousands of customers on six continents. For more information, visit the Company's website at www.ebix.com.